September is Gynecologic Cancer Awareness Month!
Get in the Know: Cervical Cancer
September 8, 2010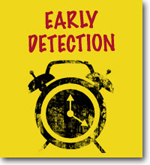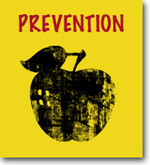 Stats: Approximately 12,200 women will be diagnosed with cervical cancer this year in the United States.
Prevention: Get your annual check-up and regular Pap test, starting at 18 or within 3 years of starting sexual activity.  Get an HPV test when recommended.  Speak to your doctor about whether the cervical cancer vaccine is appropriate for you or a family member. (Vaccine recommended for 11 and 12 year old girls and is approved for girls and women ages 9 – 26)
*Symptoms: Bleeding or pain during intercourse, unusual discharge, abnormal bleeding between periods, bleeding after menopause and ongoing pelvic, leg or back pain.
Get Screened: Pelvic exam & Pap test
Talk about Cervical Cancer:
Be Empowered By Survivors:
Learn More:
*Symptoms can often be similar to other diseases and conditions. However, if you are experiencing any of the above symptoms, make an appointment with your doctor right away to discuss your personal health and what tests are best appropriate for you.